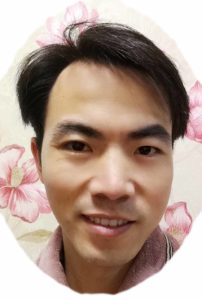 Hi,
Thanks for your interests in our products and this site. I am Frank, Sales manager of a factory for  Mosi2 and SiC heating elements and owner of this B2C site focusing on products in heating industry, there are several reasons for me to launch this site:
There were always many individual customers(they may be dental clinics, labs, universities or other small heating applications….) inquired Mosi2 or SiC heating elements, but with small quantity, sometimes they even asked for 1 piece, and I had to refused such offer, because the heating elements are not standard products, there are hardly technical parameters used widely around the world, so the practical way for manufactures in China is to produce by orders exactly, and don't make stock for any type of  finished products, So there are MOQ requirements for most of factories, they hardly have interests or energy to manufacture such(small quantity) orders.
There is another reason why small orders are not welcome: nobody can make sure there is no damage or crack during the long international shipping way even if there is stock for the heating elements you need in warehouse, this is due to fragile physical property of the elements. I have some experience data about such cases in China: The smaller quantity or less weight of the package it is, the more chances to get broken or cracked during the shipping.
Nobody likes bad quality, but there are thousands of manufactures in China, it's not affordable for small or medium scale customers to test the quality of the products one by one or come to visit factory to check quality for only small quantity. I have been in this business for years, and knows well  the quality from different manufactures. I can't guarantee the products from us are the best, but what we can make sure: make you get more or higher quality with every cent of your funds; or spend less money for the same quality.
Now I am happy to publish this site for production, the first product line we are going to run are EQ series Mosi2 Heating Elements, such elements are manufactured by the same technology and production line as Kanthal, they are almost top quality around the world, but cost less, and delivery more efficient( Usually it takes about 3-7 business days to finish the production within 100 pcs of the elements and 5-8 business days to be delivered to customers' hands). Of course, more products are coming soon…
And here are reasons why work with us:
No MOQ: this is a B2C site for the products of heating applications, there is no MOQ(Minimum Order Quantity), you can choose any quantity you need ( Of course, quantity of 1 pc is no problem, OK and welcome!).
Easy Order: We try to make the product description as specific as possible, even for any of variations (for example: the power, resistance and voltage of the element you choose under certain temperature and condition will update accordingly)  so that there is almost no need to ask any technical questions, and save lots of time and energy to ask .
Security Payment: We work with Paypal  for payment method so that customers' orders and funds can be protected well, and we don't take risk with our customers's private data, so  our site worked with SSL, and has been secured well.
High Efficiency: Usually it takes about 3-8 business days to finish the production within quantity of 1-100 pcs.
Expedited Shipping: Usually we send by Air, and it takes about 5-10 business days to be delivered, so as you can see, customers will get their orders within one month, no need to wait for months from some world famous manufactures.
Insurance for The Products: as we analyzed above, we don't ignore the problem, but find way to work it out. We have established partnership with famous insurance company, and we will take charge of the insurance fee for the order over $1000.00. Orders within $1000.00 are also welcome, and we will update breakage rate later for these customers to take a reference so that they can decide if they need an insurance individually. Please take a video record when you try to open your package, and forward it to us as evidence if there is any damage of the element(s) so that we can arrange another replacement for free immediately, we will claim settlement with insurance afterwards, please cooperate with us for such case, and sometimes they will make their local agent to do some investigation.
We can also supply suggestions, technical support or even solutions to problem with your applications as far as our information, technology is available.
Welcome to inquire if there is any other questions, it's our honor that we can do something useful for you and your applications!
Kind Regards
Frank